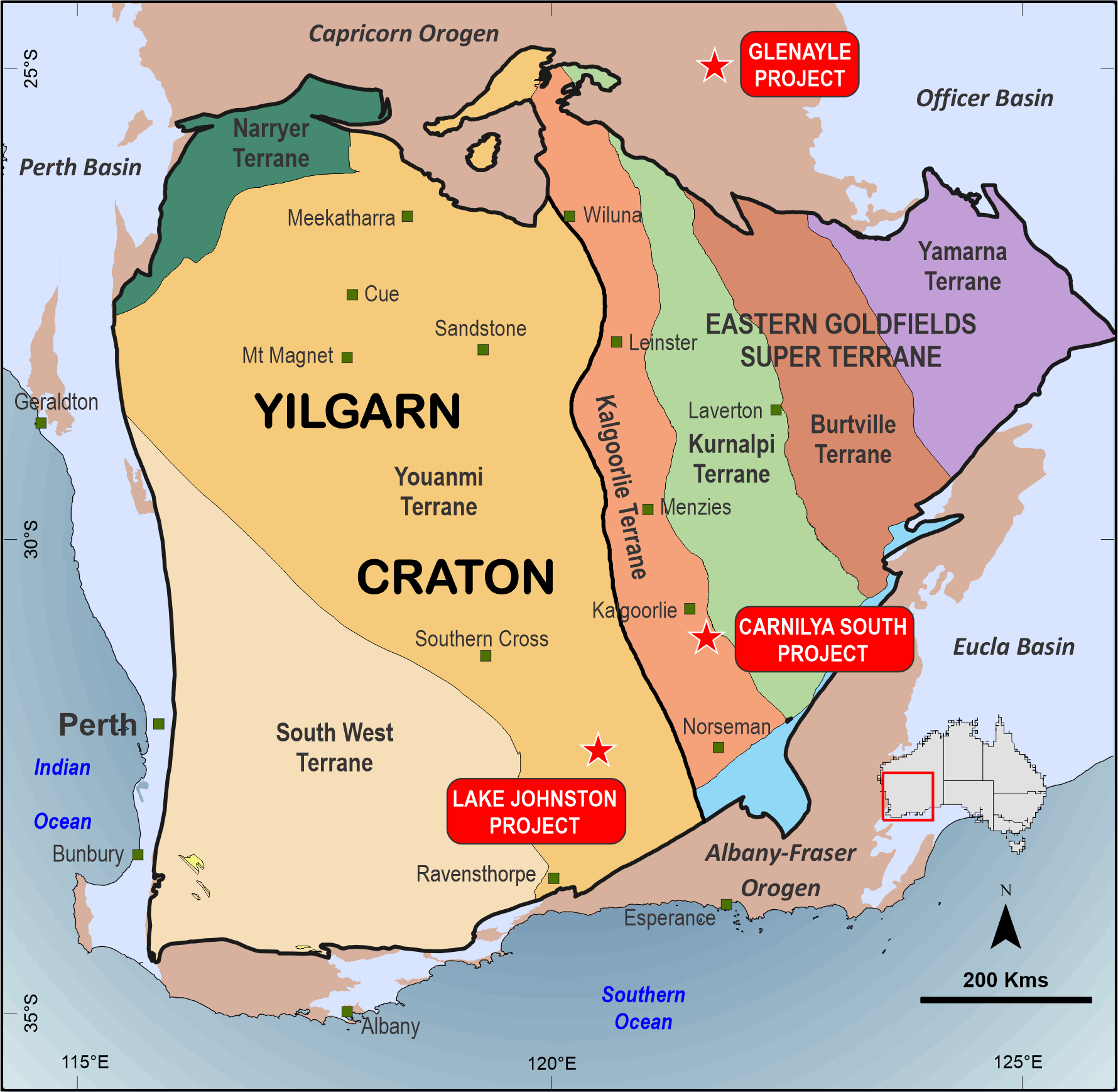 Lefroy Project Geological Trends and Targets
LEX's focus is to explore for significant new gold and nickel deposits in the premier terranes of the Yilgarn Craton of WA. The Yilgarn is one of the most well-endowed mineral provinces in the world, having produced in excess of 300 Moz of gold, and continues to deliver significant new gold discoveries. LEX has three core project areas in the Yilgarn, being the Lefroy Project near Kalgoorlie, the Lake Johnston Project which is adjacent to the Emily Ann and Maggie Hayes Nickel deposits, and the Murchison Project being to the west of the townsite of Cue.
The Company's flagship project for exploration is the Lefroy Gold Project which comprises a tenement package in excess of 598 km2 in the highly endowed Kalgoorlie Terrane. The Project was historically underexplored prior to LEX's consolidation of the tenements in 2016, largely due to the entire area never being held under a single umbrella to be systematically explored as one major land package. The regional consolidation has successfully placed several gold anomalies from previous drilling in the context of the major regional structures and a single cohesive geological model.
The Company recognised an opportunity in the historical data to generate new exploration initiatives by reinterpreting historical results and recognising gold anomalies that have been overlooked, particularly by combining the tenements into one contiguous package. This approach to exploration by other companies in the district has led to the recent discoveries of the Invincible and Millennium gold deposits near Kalgoorlie.
LEX has utilised its intimate knowledge of the project areas together with the advanced interrogation of historical drilling data in the project areas to identify a number of targets which it has commenced drill testing with much success.
The project is split into Eastern Lefroy, where LEX manages early stage exploration, and Western Lefroy where major gold producer Gold Fields Limited is farming into and managing exploration.
In addition, LEX holds the Lake Johnston Project near Norseman which is adjacent to Poseidon Nickel's Emily Ann and Maggie Hayes Nickel deposits and is prospective for nickel and gold.
LEX's projects are all 100% owned (subject to Gold Fields farm-in at the Western Lefroy project), easily accessible, and encumbrance free.